Amica Accounting are an established, thriving, licensed accountancy firm based in Surrey, servicing clients across the country. We provide virtual, tailored accountancy services to businesses off all sizes, across all sectors.
We have a passion to provide high end finance support and have expertise working with SME's, high growth businesses as well as individuals.
We are a team of knowledgeable, vibrant professionals, all with the end goal to deliver results.
At Amica Accounting, we are exclusive in our partnership with Xero enabling us to be fully digital along with honoring clear and transparent pricing with GoProposal. We like to think we are accountants with personality, we say it how it is without the finance jargon and will be dedicated to you and your business.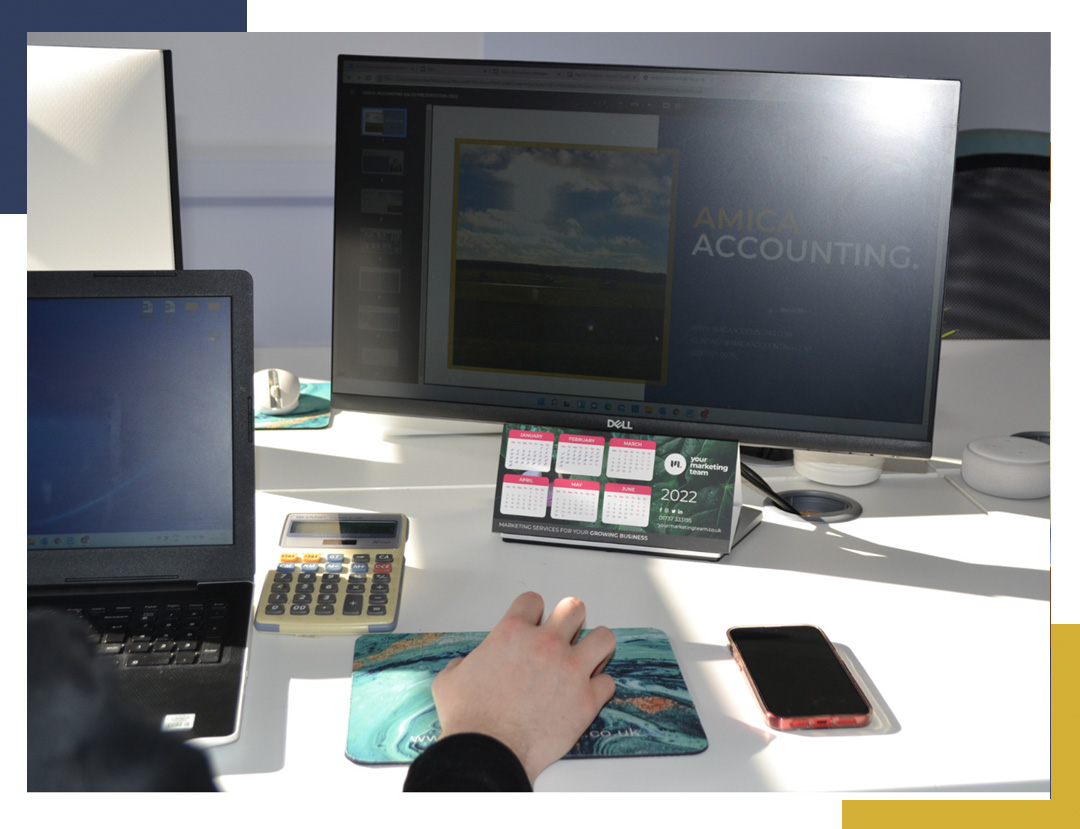 Our Vision
"At Amica Accounting, we are committed to providing high end finance support to businesses of all sizes, across all sectors in the UK."